There are lots of fun things to immerse yourself in while in Omaha! Take a tour of the beautiful butterfly sanctuary of Lauritzen Botanic Gardens, or stop by Zorba's Greek Bistro for a quick bite to eat. Omaha is full of family-friendly activities and delicious places to eat. Here are 10 of our favorite places to visit.
Below are some of the best things to do and places to eat in the Carlsbad area.
TOP 5 PLACES TO VISIT IN OMAHA
Welcoming nearly a quarter-million visitors annually, Lauritzen Botanic Gardens spans more than 100 acres along the banks of the Missouri River in South Omaha. The Gardens feature a four-acre arboretum, a 32,000 square-foot visitor's center, as well as gorgeous woodlands and landscapes throughout the property. The Marjorie K. Daugherty Conservatory, a stunning 17,500 square-foot glass greenhouse, was added to the Gardens in 2014.

Adding new gardens every year since opening in 1982, Lauritzen's vast selection includes an herb garden, shade Hosta garden, children's garden, English and Victorian gardens, parking and arrival gardens, a prairie wildflower garden, Japanese garden, and too many more to name! The facility also houses an extensive horticultural library and hosts community events, weddings, parties, classes, and programs throughout the year.


100 Bancroft St Omaha, NE 68108

Widely recognized as one of the world's best zoos, Henry Doorly Zoo and Aquarium has been an Omaha treasure for over 125 years. Known for its leading animal research and conservation programs, the Zoo welcomes over two million annual visitors. Among countless exhibits, the Zoo features the largest big cat habitat in North America, as well the world's largest indoor rainforest, indoor desert, indoor swamp, nocturnal exhibit, and geodesic dome.
Covering habitats from desert and jungle, to arctic and high alpine, Henry Doorly Zoo spans over 130 acres and houses over 17,000 animals across nearly 1,000 species. The Omaha Zoo railroad, tram, and Skyfari aerial tram transport patrons across the property. In addition to the outdoor exhibits, the Zoo also includes the Scott Aquarium, a butterfly and insect pavilion, a variety of dining options, gift shop, and much more!
3701 S 10th St Omaha, NE 68107


Beginning in the late 19th century, Omaha was a major railroad city connecting the eastern and western United States. With blocks of robust brick warehouses, the Old Market district was the center of activity around the railyards. As activity slowed in the mid-20th century, the visionary Samuel Mercer re-imagined the beautiful, well-constructed buildings as an opportunity for mixed-use development featuring restaurants, retail stores, and apartments.

Today, the Old Market district is a bustling hub for shopping and dining, as well as a variety of experiences, including museums, art galleries, concerts, festivals, and more! From coffee shops to fine dining and everything in between, the Old Market district has something to satisfy any appetite. At Old Market, you can browse dozens of shops for anything from clothing and jewelry to books and antiques, join a yoga class, try a new hairstyle or get a tattoo!


1100 Howard St Omaha, NE 68102

TD Ameritrade Park plays host to the Big Ten and Missouri Valley Conference baseball tournaments and is also the home field for the Creighton University Bluejays. Each spring since 1950, Omaha and TD Park welcome over 100,000 rabid college baseball fans for the annual College World Series. Fans of the eight finalists and baseball enthusiasts descend on the city for two weeks to soak in dozens of tense ballpark battles.

With a capacity of up to 35,000, the venue has also hosted football and hockey games, music festivals concerts, and more. Located near the Missouri river on the northeastern edge of Downtown, the Park is within walking distance of the popular Bob Kerrey Pedestrian Bridge, Lewis & Clark Landing park, and the Conagra World Headquarters campus, as well as countless lodging, dining, and shopping destinations.


1200 Mike Fahey St Omaha, NE 68102

Opening as Union Pacific's Omaha train station in 1931, The Durham Museum's historic Downtown building completed its transformation to museum in 1975, with a full renovation in 1995. Throughout the stunning, impeccably-restored building, The Durham houses an array of permanent collections across over 124,000 square feet. Anchoring the Museum's exhibits is the vast Byron Reed Collection of coins, stamps, and vintage documents.

The Durham Museum's permanent collection of artwork, artifacts, photographs, and archives is largely focused on promoting and preserving the history of the western United States. However, in addition to western heritage, the Museum has expanded in recent decades to include programs and exhibits across a wide spectrum of art and history. The facility also hosts educational courses, tours and includes an old-fashioned soda fountain and Museum gift shop.


801 S. 10th Omaha, NE 68108

TOP 5 CAN'T-MISS DINING DESTINATIONS IN NORTHWEST OMAHA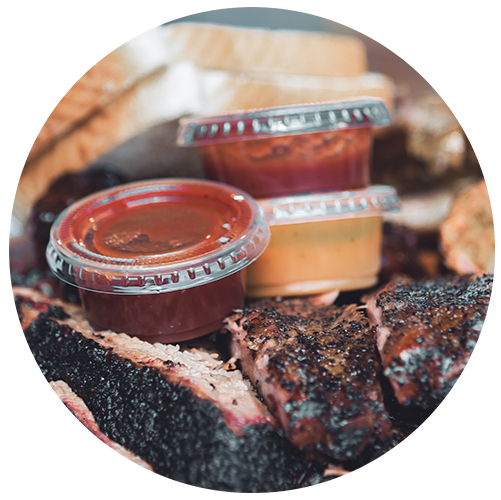 Restaurant, Barbecue
This amazing barbeque restaurant cooks their meat the old-fashion pit-style. You can find Hartland Bar-B-Que in Benson, NE. They say they have the best BBQ in the Midwest … and we aren't going to argue!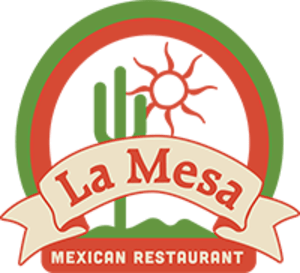 Restaurant, Mexican
La Mesa Mexican Restaurant offers authentic Mexican food in the Omaha area. They have a variety of family recipes, margaritas, and more.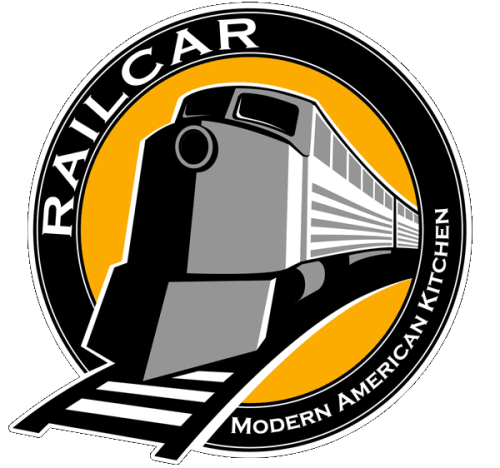 Restaurant, American, Burgers
Railcar Modern American Kitchen is a New American restaurant that is inspired by the traditional dining car experience. Get ready to take a journey of flavor! You'll love their fresh-baked bread and grilled meat such as their Kobe burger. Jared Clarke is the executive chef and owner of Railcar Modern American Kitchen.
Restaurant, Fusion, Asian, American
Founded In 1997, Zea Rotisserie & Bar serves a fusion of Asian and American food. The restaurant is the invention of three chefs (Gary Darling, Hans Limburg, and Greg Reggio) who combined their different skills to create an extraordinary experience. Other Zea locations have been opened in Alabama and Louisiana.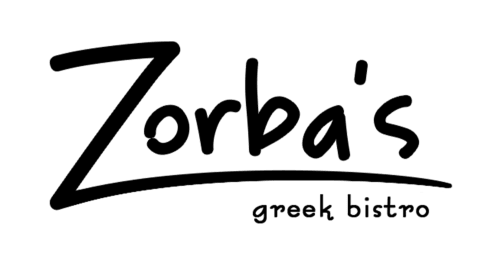 Greek, Mediterranean, Restaurant
Husband and wife team Dinos and Polina Economides opened Zorba's Greek Bistro in 1984. They were the first Greek restaurant in Baton Rouge. The family-owned eatery serves a variety of dishes including cheese saganaki, grilled halloumi, pitta bread, and gyros (YEE-rohs). All these years later, Zorba's is still a great place to get authentic Greek food.